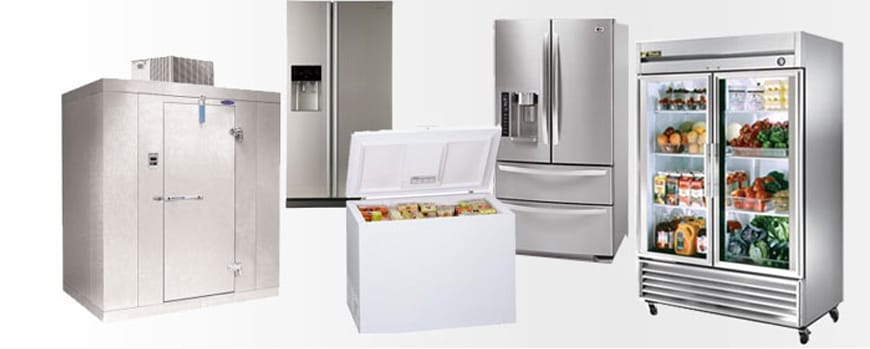 In case you own a food and beverage business or any other business that has to store products at low temperatures, you cannot possibly overlook a refrigeration equipment. The last thing you need is a breakdown of the commercial refrigeration system, as it could lead to severe losses. Thankfully, commercial refrigeration repairs are easy as long as you rope in a reliable company. At Active Refrigeration and Air Conditioning, we hold great repute. We get your refrigeration equipment up and running as fast as possible.
Commercial Refrigeration Repairs We Cover
As commercial refrigeration equipment is complex, it can develop a variety of problems. The most common commercial refrigeration repairs for which individuals hire Active Refrigeration and Air Conditioning are:
Problems in the compressor
The compressor of the refrigerator is responsible for cooling. If it stops working properly, the unit wouldn't cool as effectively as it should. Problems with the compressor may arise especially if you do not clean it at least once in three months.
Power issues
A common problem with commercial refrigeration units is that the refrigerator may fail to power up. You might want to make sure that the power switches are turned on and the power cord is properly plugged in. If you cannot solve the issue, contact us to get it fixed.
Defrosting failure
Refrigerators come with a defrost cycle that helps to get rid of excess condensation and frost. If you notice that frost keeps building up inside the unit, adjust the defrost cycle to make it more frequent. However, if the system keeps failing to defrost, it's time to call a professional.
Clogged drain lines
A clog in the drain line can result in other issues, such as overheating and water backup. The most common sign of a clogged drain line is ice floating in the drain pan. You would need to clear the clog immediately, before the problem worsens.
Lighting problems
Although a relatively small issue, it can be inconvenient if the lights in your refrigeration unit stop working. It is possible to replace the lightbulbs by yourself. However, you might want to rely on commercial refrigeration repairs as installing the wrong bulb can burn out the electrical sockets.
No matter how complex the problem is, we can help you out. Our professionals have plenty of experience in fixing commercial refrigeration systems.
Why should you hire us for your commercial refrigeration repairs?
There are indeed plenty of companies offering similar services in the region. However, Active Refrigeration and Air Conditioning happens to stand out of the crowd as one of the top companies for the job. This is why, when it comes to commercial refrigeration repairs, we are your best choice. Factors that make our team reliable include:
Custom services
We put in a great deal of effort to cater to the needs of our customers. When you hire us, you can always expect personalized services. Rather than taking a standard approach, we offer custom repair and replacement services for every unit. Our team at Active Refrigeration and Air Conditioning can fix a variety of unique issues that may be hampering your business operations.
Expertise
Considering the importance of refrigeration in your business, you would certainly want to have the problem fixed by experienced professionals. Our professionals have been working in this field for years and have gained ample experience in repairing faulty commercial refrigerators. You can always count on them to fix the problem with great accuracy.
A Reliable Commercial Refrigerator Repairs Company
When your commercial refrigeration unit breaks down, you definitely don't want to wait too long to get it repaired. We understand that a faulty refrigerator can cause major losses for a business. Our team is highly responsive and carries out commercial refrigeration repairs fast. You can always rely on them to fix your unit, be it a simple issue or a complex one.
How to avoid repairs?
Depending on the issue, repairing a commercial refrigeration unit can sometimes get quite expensive. While there is nothing you can do once a problem arises, you can reduce the chances of major breakdowns by taking proper care of the refrigeration unit. We, at Active Refrigeration and Air Conditioning, can provide you with reliable maintenance services as well. By getting your refrigeration equipment serviced regularly, you can avoid major repairs.