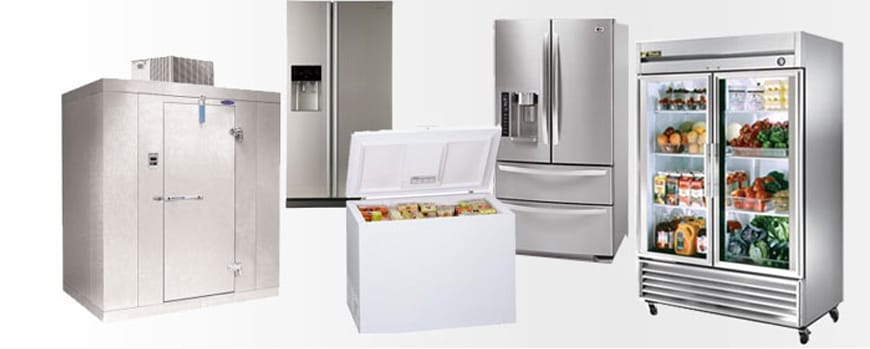 Staying in the summers or extreme conditions require the best refrigeration needs. Whether it comes to transporting perishable items or storing them, refrigeration plays an important role. Due to the aggressiveness of the use and other related factors, you may need refrigeration repairs Gladesville company ready at any point. Things became worse when you've less knowledge about refrigeration. You don't have to worry as Active Refrigeration and Air Conditioning is there for your ready help.
We have decades of experience in handling domestic and commercial refrigeration repairs Gladesville wide. Whether it comes to minor repairs or entire replacements, we're your ideal partner in repairing your refrigeration systems. Our refrigeration experts are into repairs for years with the best customer handling experience. We promise genuine and highly effective refrigeration repairs Gladesville services at affordable costs.
Components of Refrigeration System
The essential components of the refrigeration system are:
Evaporator: The evaporator's role is to absorb the heat from the conversion of liquid to gas. The heat transfer is best completed by the heat pumps that ensure coordination with the refrigerant. The heating process in refrigeration is the leading cause of commercial refrigeration repairs in Gladesville.
Compressor: Compressor gets a low pressure and low-temperature vapour from the evaporator. It is the central part of the refrigeration system. The compressor must convert low-temperature vapour into high pressure. Our refrigeration experts have expertise in handling all refrigeration repairs Gladesville solutions involving compressor issues.
Expansion Valve: Expansion valves are the stoppers of the pressure and state of refrigerants in the system.
Condenser: The condenser cools down the gas refrigerant into the liquid to eliminate excessive heat from the system.
Do You Need a Refrigeration Repair in Gladesville?
Some of the best indications that indicate that you can contact us immediately include:
Reduced cooling in the refrigeration unit.
Smelly functioning of the refrigeration unit.
Leakages in door seal or water leakages.
Unwanted noises in the refrigeration unit.
The problem in turning on or off the refrigeration unit.
We use the best quality materials and professional refrigeration experts in handling all of your problems in the refrigeration repairs Gladesville area. All this is provided at highly affordable rates.
Residential & Commercial Refrigeration Repairs Gladesville We Offer
Active Refrigeration and Air Conditioning has expertise in handling:
Fridges
Refrigerated cabinets
Refrigeration appliances
Freezers
Cool rooms
Beer systems
Ultra-low temperature systems
Hot Water Service Heat Pumps
Water coolers
Chillers
Be it the smallest part of the refrigeration unit or the entire refrigeration system, we're equipped with the best services in commercial refrigeration repairs Gladesville solutions.
Commercial Refrigeration Repairs Gladesville You Can Count on
Active Refrigeration and Air Conditioning is the one-stop solution for your commercial refrigeration repairs Gladesville needs and should be your first choice as:
Emergency repairs service with 24/7 availability.
Comprehensive tailor-cut solutions to match your refrigeration needs.
Expert in handling commercial and domestic refrigeration.
Verified refrigeration team for security in all types of commercial refrigeration repairs Gladesville services.
Trained refrigeration experts to handle repairs at your place.
Our team uses genuine company parts and provides one year warranty on all spare parts.
Open for flexible hours and timings to assist the refrigeration repairs according to your availabilities.
Best prices and package offers in the industry to cater to larger but vivid customers of refrigeration repairs Gladesville.
Open to help with free quotes on your refrigeration repairs.
Ready to help with dedicated and genuine customer support at all levels.
Accept different payment methods according to your availability.
Thousands of satisfied customers in commercial refrigeration repairs Gladesville and the surrounding suburbs.
Need Emergency Service? Call Us at 0419205607
We believe in the power of efficient communication. Thus we have multiple channels to get connected to us for all sorts of refrigeration repairs Gladesville issues. You can ring us at 0419205607 for any help in domestic or commercial refrigeration at your place. Do you feel like writing to us? You can fill our online inquiry form, and our team will get back to you on your query. You are eligible for a free quote by writing to us as well. If you're looking for the best and reliable commercial refrigeration repairs Gladesville company, take no time in visiting our website for an exceptional customer experience.